Mollet del Vallès has a surface area of just over 10 km2 and a population of around 51,000 inhabitants. Only 20 km from Barcelona, it is the main urban centre of the Baix Vallès metropolitan area in the Vallès Oriental region.
It is a modern city that caters to all the needs of today, with a wide variety of private and public services in all areas: education, culture, sport and leisure activities. Two especially notable features are the new Mollet Hospital: a reference for healthcare within the region, and the Abelló Museum: an important cultural enterprise.
Mollet has an excellent transport network with roads, motorways, railways (R2, R2 Nord, R3 and R8), and many city and intercity bus lines.
Highlights of Mollet
Gallecs, the rural area that makes up half of Mollet's townland, is the green lung of what is a densely populated metropolitan space. It is protected under the Natural Spaces of Interest Plan, for its recognised agricultural, natural, and scenic value.
The city also has many other gems to be discovered. One is the Menhir of Mollet, a Neolithic standing stone menhir of such spectacular dimensions it is considered the largest example in the Iberian Peninsula and the whole of southern Europe. The Joan Abelló Municipal Museum is located in a modernist building and is home to the extensive art collection of this native painter of Mollet. The museum houses over 10,000 pieces, and amongst its highlights are many examples of Catalan painting and sculpture from the 19th and 20th centuries.
Mollet is also host to many important festivals in Catalonia's yearly calendar: The International Puppet Festival in April; The Craft Fair held every September; and Mollet Sound, the International Festival of Music in Memory of Anna Villaescusa Rebull, which takes place in October.
History of Mollet
The documented history of Mollet can be traced back over a thousand years. A town with an agricultural past and a farming population up until the first decade of the 20th century, it was the booming textile trade in silk and leather that prompted its industrial transformation.
Nowadays, the city of Mollet is a diverse commercial centre, with the city market operating from Monday to Saturday, a weekly market on Tuesdays, independent family businesses, larger brand stores and shopping areas. While the city has large green spaces and natural areas, it also avails of service districts and industrial zones.
Prizes and awards
In 2015, Mollet was given the European Green Leaf award for its commitment to sustainability and green growth. It was the only city in Catalonia and Spain to be named a European City of Sport in 2017. Mollet was recognised as the Best City in Spain for Energetic Efficiency by the Environmental Forum Foundation (Fundació Fòrum Ambiental) in 2018. A year later, it served as a branch of the World Roller Games Barcelona 2019, a major worldwide event uniting the championships of roller sport disciplines like Scooter, Artistic Skating and Skateboard. Mollet was the city with most awards in the Floral Village Festival in 2020. In 2021 the European Commission recognised Mollet with a Healthy Lifestyles for Cities 2020 award.
Take a stroll through Mollet; get lost in its beautiful old quarter and its shopping centre, its wide streets and its welcoming plazas. Visit its parks and fill your senses with the nature and art you find there. Mollet is a friendly, welcoming, dynamic, cultured city. We have no doubt you will be pleasantly surprised by this city, where you will instantly feel at home.
Places to visit
Town Hall
Pl. Major, 1
 The Town Hall building was inaugurated in 2002. The council used to be located in Prat de la Riba square in the historic town centre, which is also home to Domènec Sugrañes' modernist fountain (shown on the cover photo). The new town hall is situated inside the Illa de Can Mulà, an important city shopping area. Poet and artist Joan Brossa designed the mural on main façade for this administrative building. It features two historic symbols of Mollet: the pier and waves framed inside a reclining letter A, designed to express humility. This first letter of the alphabet is the gateway to culture and knowledge. The main façade looks over Pau Casals square, which is a lovely green rise.
---
The Mollet Menhir
c/ Alsina, 1 (Can Mulà park) – Tel. 93 570 16 17 Entry by the Can Mulà Library To arrange a visit please call to Abelló Museum: 93 544 50 99
This impressive Neolithic menhir was discovered in 2009 during work to create the Pruneres park. It is an extraordinary find for Catalonia. It measures 5 metres tall and weighs 6 tonnes, making it the biggest menhir on the Iberian Peninsula and one of the largest in the whole of southern Europe. It's possible to make out a face, hypothetically that of a deity, in the relief sculpture, making this a menhir-statue. You'll find it in the Can Mulà Library gardens, which are accessible during library opening hours.
---
Gallecs Countryside Area
Can Jornet Xic farm (home to the Gallecs Countryside Area Consortium headquarters) Farm Shop, under the portico of Can Xambrers, next to the Santa Maria de Gallecs church
http://www.espairuralgallecs.cat/
Gallecs is an agricultural/forest area measuring some 734 hectares. It is used for farming, and leisure activities and is important for its ecology, landscape, culture and the educational opportunities it provides local people. Agriculture is the main activity in this area. As of 2005, farming became largely organic in this area, and was designed to recover traditional plant varieties. The area now cultivates ancient forms of wheat, cereals, legumes and leafy vegetables. All this organic, local produce is sold under the Gallecs Produce label and is available from the Farm Shop (Agrobotiga.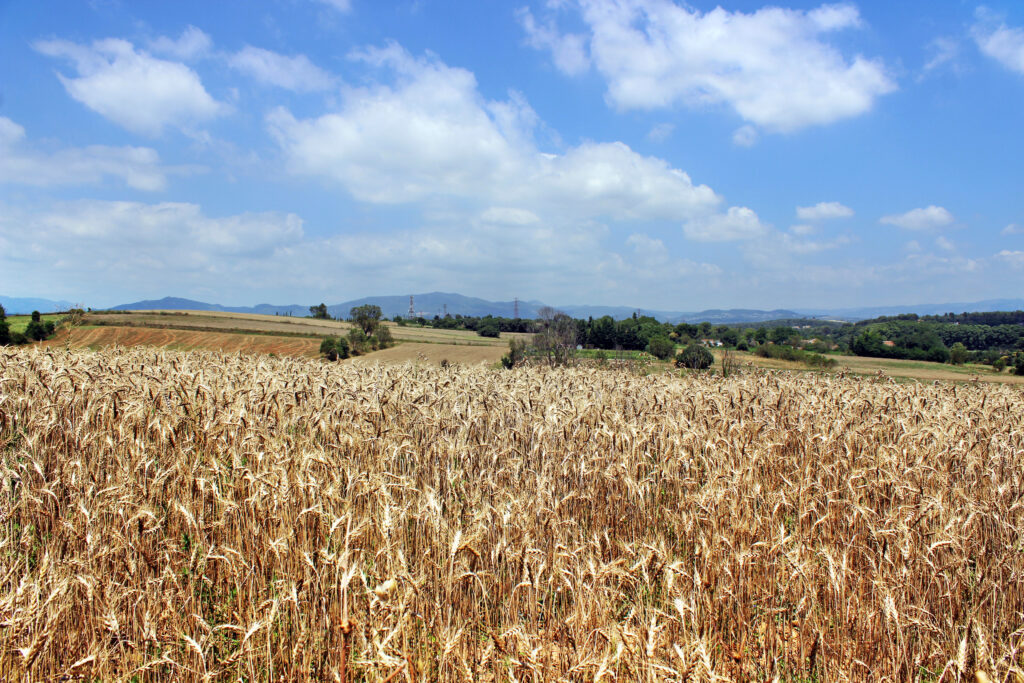 ---
Abelló Museum
c/ Berenguer III, 122. Tel. 93 544 50 99
Housed in a modernist building, this municipal museum is home to a major selection of the work of local artist Joan Abelló, in addition to one of the best art collections in Catalonia, the result of Abelló's passion for collecting. The museum showcases two permanent exhibitions: one dedicated to the collections, including art by Dalí, Sorolla, Casas, Mir, Nonell, Hugué, Tapies or Brossa, and the other to Abelló's own paintings. It also offers an interesting programme of temporary exhibitions houses L'Aparador a centre for the promotion and distribution of visual arts. We strongly recommend visiting the house where Joan Abelló was born. Now an original museum, it houses thousands of exhibits, the objects and artworks that he treasured. The streets of Mollet also allow you to admire some of Abelló's sculptures, like the Harlequin or the 'Garriganga' a local and well-loved market gardener who invented a wheeled contraption to quicken her way to market.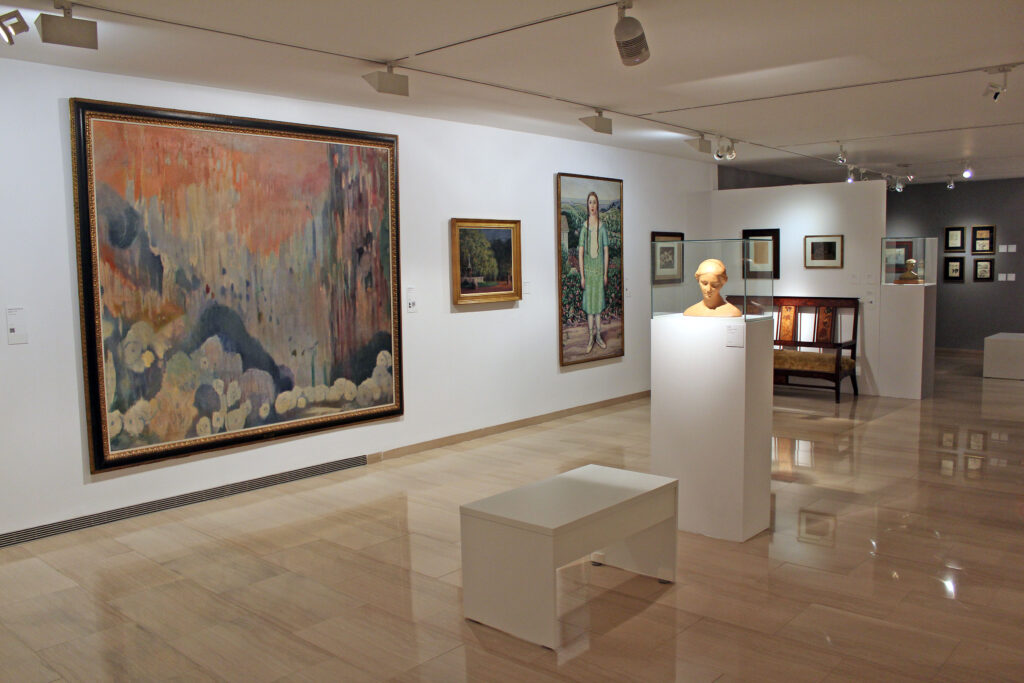 ---
The House of the Painter Abelló
c/ Lluís Duran, 90. Tel. 93 544 50 99
Throughout his life, Joan Abelló collected thousands of pieces, works of art and objects of all kinds that fit in the house where he was born, in Carrer Lluís Duran in Mollet del Vallès. Over the years, he had to expand his private museum by annexing the neighboring houses. Now it is the Casa del Pintor Abelló, a gem to discover, one of the most amazing, eclectic and unknown museums in Catalonia. The Casa del Pintor takes the visitor to the bohemian, cultured and carefree life of Abelló, full of excesses, objects, cultures and travels. It is a work of art in itself. The threshold of the Casa del Pintor is a portal that belonged to the convent of the Angels of Barcelona. When we cross it, we enter the trunk of a collector. Through rooms, stairs, basement, floors… begins an itinerary that reveals the universe of Abelló: painted ceilings; walls where not a millimeter is left free of art; showcases full of miniatures, porcelain and stained glass; dresses and mannequins from various eras and backgrounds; furniture; Asian art, black art, and bullfighting; paintings, sketches and sculptures by the most outstanding authors of the 19th and 20th centuries, such as Joaquim Mir, Sorolla, Picasso, Brossa and Dalí.
---
City parks
La Plana Lledó Park Colors Park Can Mulà Park Les Pruneres Park La Farinera Park Sentits Park
Mollet aims to show the world that it is home to lovely, carefully maintained parks. There are plenty: the Plana Lledó park, the Colours Park designed by architect Enric Miralles, Can Mulà park, Pruneres park, La Farinera park and the Sentits park. Each has its own highlights and charms, from both a botanical and an artistic point of view. Most have children's playgrounds. We'd like to draw your attention to the photo of the Pruneres park. Inaugurated in 2011, this is an outstanding example of a park that blends into the landscape. It melts into the coastal mountains in the background, producing an original, pleasing optical sensation we recommend contemplating.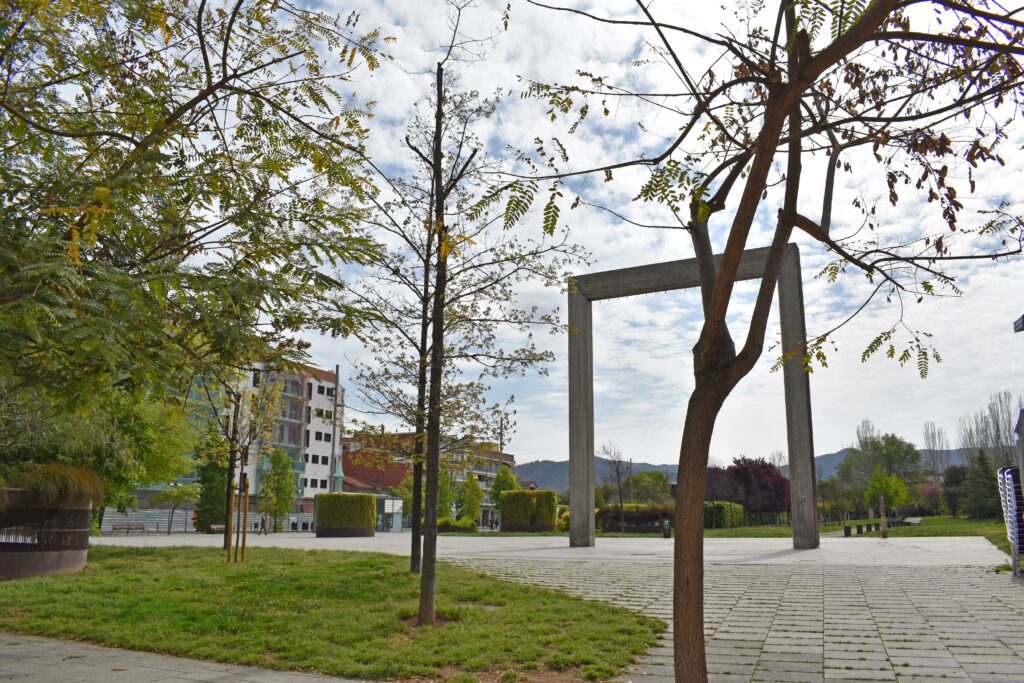 ---
Apropa't i viu Mollet del Vallès