November 26th is World Olive Day, and we would like to pay tribute to Vera oil, a treasure of Vallès Oriental.
Olive oil is considered one of the dietary fats with the best nutritional properties, which is why it's the star product of the Mediterranean diet. There are many types and varieties of great quality and in Vallès Oriental we are lucky enough to produce one of the most expensive: Vera oil.
The oil of the Vera variety from Vallès Oriental, little known by the public, is characterised by its long-lasting nature and low acidity, making for a great oil. It's a full-bodied oil, with a fruity, slightly spicy and bitter taste giving it excellent balance. Vera oil is manufactured using the traditional cold press process, yielding an oil with a unique taste and quality.
Among Vera oil's many benefits, it stands out for its protection against heart conditions and its richness in vitamins A, E and K. An indispensable ingredient in Catalan cuisine, it also helps to heal wounds and is suitable for infant feeding as it is unsaturated fat. Vera oil has a traditional preparation process. Cold pressed, a natural oil is obtained with unique characteristics of taste and quality.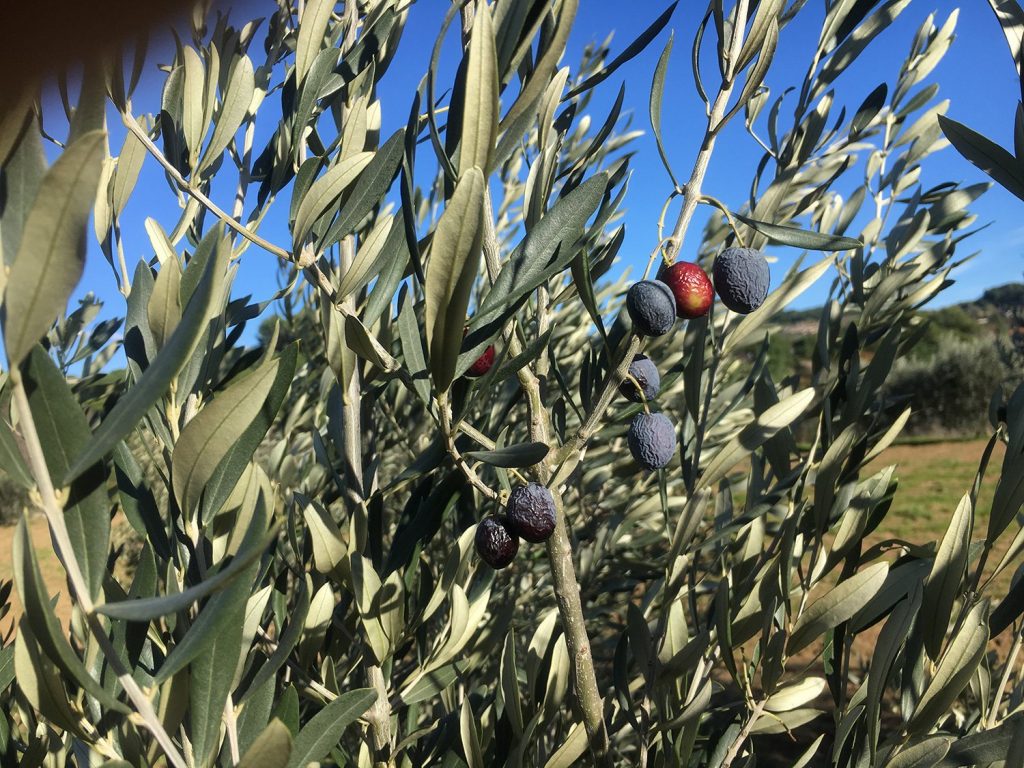 The Vallès Agricultural Cooperative prepared an inventory commissioned by the Regional Council to study the status of olive groves of the indigenous Vera variety in Vallès. The Vallès Agricultural Cooperative  commissioned the Mas Bové IRTA (Institute of Agricultural Food Research and Technology) to carry out a study on the "Prospecting and identification of the Vera local variety. Phenotypic and molecular characterisation" and registered Vera oil of Vallès as a conservation variety. You can see the details of the study on the website of the Land Products Network of the Regional Council of Eastern Vallès and on the project's website, Olivars de Vera del Vallès.
The study found that the Vera variety olive trees are found throughout the region of Vallès Oriental and part of the Vallès Occidental; in total, 38 producers have been located in Bigues, Caldes, Cànoves and Samalús, Castellar del Vallès, l 'Ametlla, la Garriga, las Franquesas and Sentmenat, with Garriga home to the highest number of producers.
The Vera olive tree is grown over an area of 166.96 hectares in Vallès. It has been estimated that the number of Vera del Vallès olive trees is 12,843. And these are olive groves with a lot of history; in Caldes de Montbui a specimen of Vera del Vallès has been located that is over a thousand years old.
Everybody involved in the study wanted to highlight the unique characteristics of a variety that has been overshadowed by more commercial varieties, help slow the rate of abandonment of olive groves and promote common agricultural management. It's about providing recognition for a product of unique quality that can strengthen the agricultural economy.
Given the qualities and characteristics of Vera del Vallès olive oil, we at the Regional Council have been working for years to protect these olive trees and we are also working closely with producers. The Regional Council of Vallès Oriental wants to go a step further and create a Quality Seal for Vera del Vallès oil. Vera del Vallès oil will thus be endowed with the distinction it deserves, positioning it alongside the most recognised oil brands.
Did you know about this liquid treasure from our region? You can find it in many of the shops that sell local products and try it at home or go to the next Vera de Bigues i Riells Oil Fair and get to know it thoroughly with a bite of artisan bread.