Oktoberfest is Germany's biggest folk festival. Its origins date back to 1810 in the city of Munich, and thanks to its success year after year, it has gone on to conquer the rest of the world.
This year, for the second year in a row, Oktoberfest won't be celebrated, neither in its hometown in Munich nor in thousands of cities that have imported the festival. But the cravings for hops, wheat and fun haven't gone away.
That's why at Tourism Vallès, we want to extend an invitation to celebrate Oktoberfest in Vallès Oriental.
Without leaving the region, you can enjoy a range of craft and local beers that will undoubtedly impress you. We have many local artisan producers in the region who are dedicated to producing the best quality beers. They are producers who craft with passion and contribute to local development.
We'll present them, you choose the beer you like and enjoy it at home or in the breweries in the region. This year in Vallès, we are not going without Oktoberfest!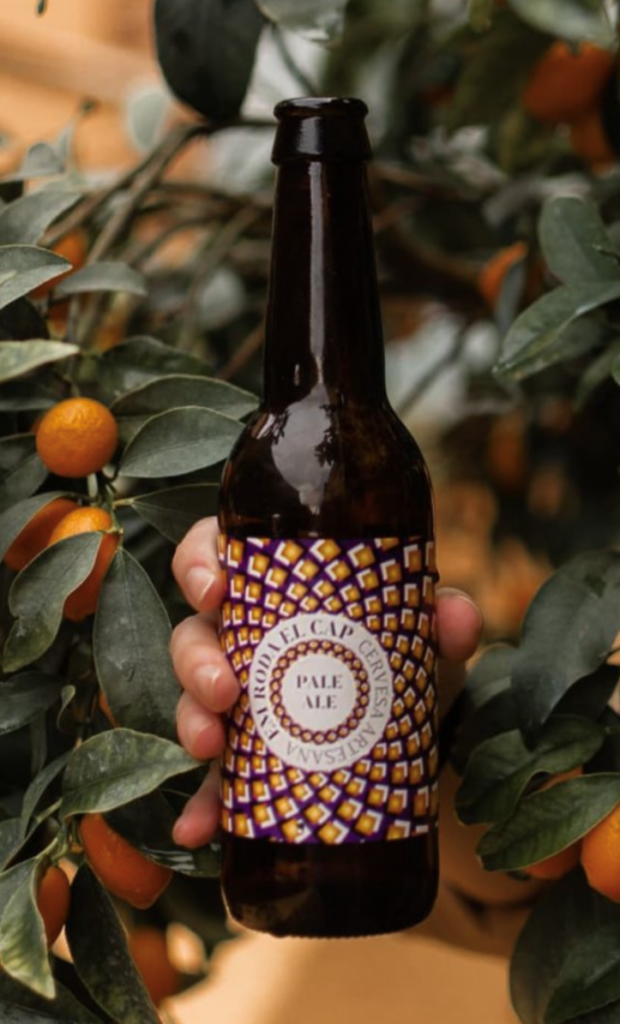 Em Roda El Cap by Celler de Can Roda – Santa Maria de Martorelles
In addition to the fabulous Alella PDO wines that you can enjoy at the Celler de Can Roda, you will also find its new craft beer.
It's an American Pale Ale, brewed traditionally, unfiltered and with the second fermentation in the bottle. The result? A refreshing, citrussy and fruity beer with hints of caramelised malt and a pleasant hint of bitterness. A quality beer, ideal for having alone or with good company. A pleasure that will make your head spin!
Here's the datasheet for the experts:
ABV: 5.6%
EBC: 18
TYPE OF FERMENTATION: High
IDEAL CONSUMPTION TEMPERATURE: 8-10 C
MALT: Pale Ale and Caramelised
HOPS: Nugget, Cascade and Citra
PAIRING: Mainly snacks and light meals, combining well with slightly bitter flavours
COLOUR: Golden with some earthiness due to the lack of filtering
AROMA: Deeply fruity and citrussy due to the Citra hop
TASTE: Half-bodied and medium carbonation. Malty and balanced with a citrus background and moderate bitterness
Would you like to taste them? In the cellar, you'll find the Winebar, where you can taste the beers on weekends and learn about what tapas they go best with.
You can find their beer in their physical store in the cellar: Celler Can Roda: BV-5006, 08106 Santa Maria de Martorelles, Barcelona, or on Celler de Can Roda's online store.
Don't miss out on a drop and follow them on Instagram at @cellercanroda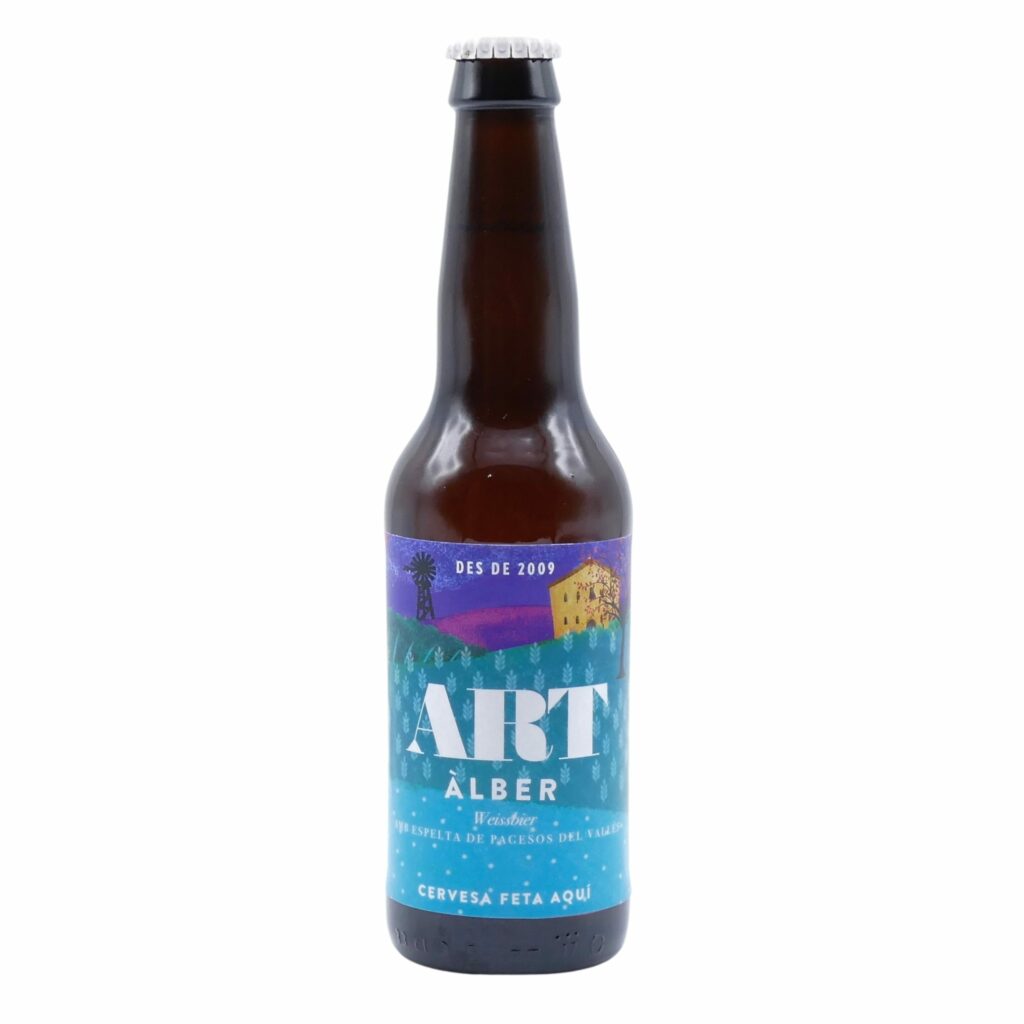 ART Cervesers – Lliçà d'Amunt
Art Cervesers is the result of a long history in the world of craft beer in Catalonia. Art Cervesers combine ingredients grown by local farmers to create a beer that's rooted in the region.
In 2010, the Galician Rural Zone presented them with the challenge of making a beer with Galician organic spelt wheat. As a result of this collaboration and the work to certify the brewery for the brewing of organic products, a new spelt beer was born. Beer: Toc d'Espelta de Gallecs: Weissbier
Apart from the Galician example, other collaborations have also led to the creation of unique beers.
On their website, they offer an assortment of 3 different styles of beers: Alber, Franceska and Indiana.
They also offer an online beer tasting and pairing session, so you can enjoy them like an expert!
You'll also find them on social media @artcervesers where you'll see everything these great producers do.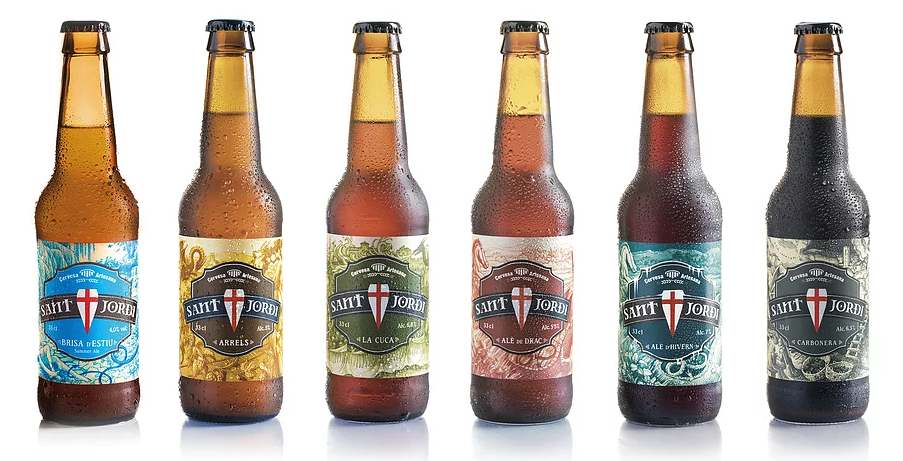 SANT JORDI Beer – Cardedeu
This family business brews craft and natural beer in the warehouse of Cal Peó, a modernist building by M.J. Raspall (1910). A new lease of life has been given to this modernist building that once belonged to the great-great-grandfather of the current co-owner, Raquel Clavell. The goal is to recover the essence of the building; although they no longer sell cereal as previous generations did, they are doing something that they are passionate about, making craft beer.
Sant Jordi Beer, is a brewpub (craft brewery and bar), with 10 of their own draught beers as well as beers from other Catalan producers. In the Brewpub they serve burgers, tapas and specialties, drawing on local and seasonal ingredients.
They are part of GECAN (Guild of Brewers of Craft and Natural Beer) and won the 2014 PITA Award with the SICTED tourist quality badge.
They brew 6 varieties of beers, each with a different character trait and some of them award-winning! Find them on the Sant Jordi Beer website.
They host a lot of activities to go with their beers. Come over on a Thursday and take part in the "Thursday tasting!"
Or try their alternative to vermouth. Then there's the Beermuts weekend music performance.
You can also enjoy guided tours with beer tastings.
Don't miss out on any of their activities and follow them on Instagram at @cervesasantjordi.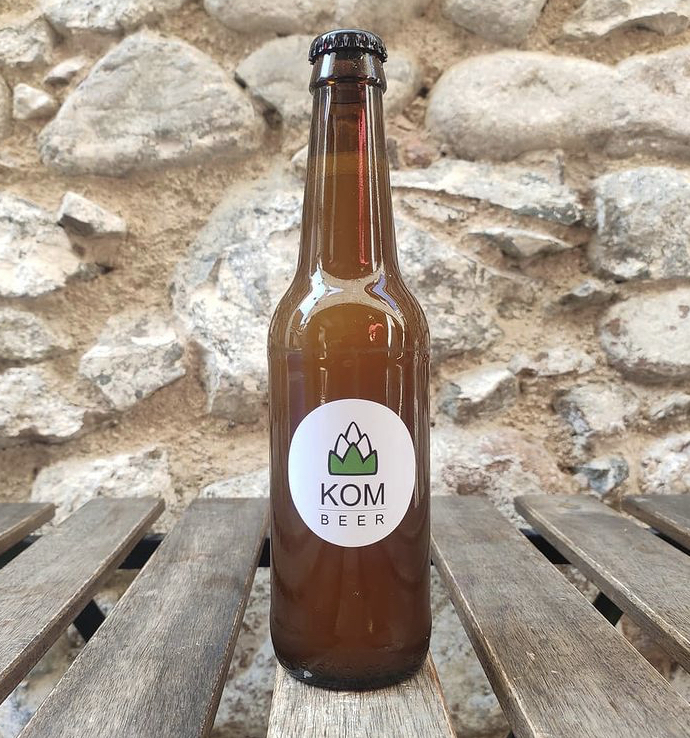 KOM Beer by Bar La Plaça – La Garriga
The KOMbeer project was launched with the aim of making a very specific style of beer called Neipa.
These beers are a sub-style of traditional IPAs, which work with a different brew from New England (hence the N.E.ipa), and as a result, you get a very hoppy, fruity, cloudy, orangey and silky beer.
With this objective in mind, they began to research with Aleix Forts and Albert Raurell and then got to work. Now they offer the beers at Barla de La Garriga, where they have 3 craft beers on draught in addition to their own, and a fridge full of cans of this Neipa style beer and craft beers from all over the world. In Barla, apart from traditional boines with rustic bread from the Forn del Bac, they offer freshly made Spanish omelets to taste, with local ingredients such as Can Gual Agritourism eggs or botifarras from ca l 'Oliveras, which combine great with the artisan Neipas!
On the 25th, 26th and 27th of November, we'll celebrate Oktoberfest at Barla with 3 different KOMbeers and we'll hold a series of events over the weekend, including some tasting and games of skill (darts, for example). But the main event will be a Jazz concert at noon on Sunday. Here we'll present the first KOM can in collaboration with the musicians, where the can itself will be the album. That's to say that each can will have a QR code allowing you to download the album, so that as you buy the can of beer you are also getting the band's album!!
You can follow them on instagram at @KOM.beer and @barla_lagarriga
And go and visit them whenever you want in Barla: C/35 08530 La Garriga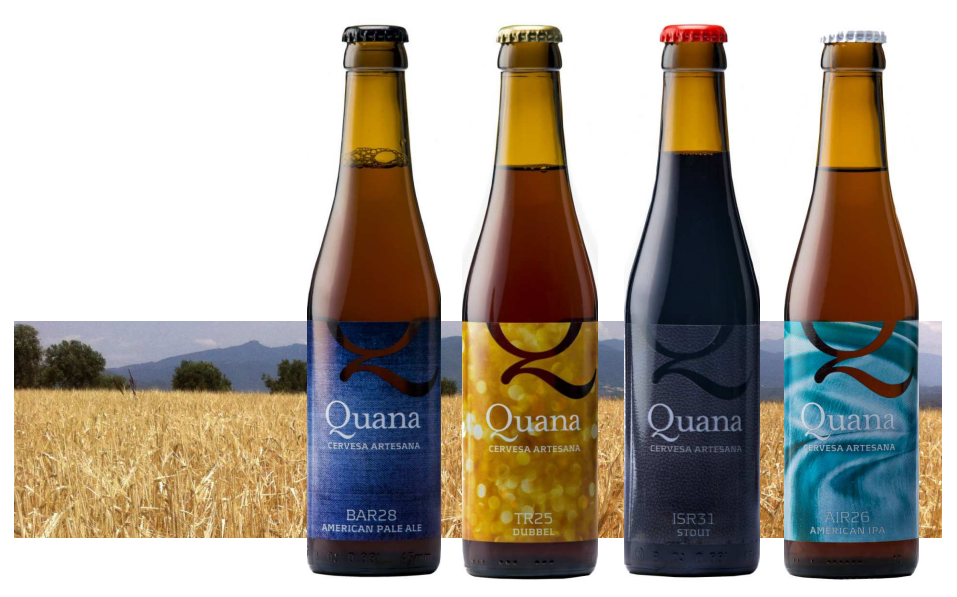 Quana Beer – L'Ametlla del Vallès
Quana is a family passion project that came about when they began to brew beer at home for their own consumption. The hobby developed until they began to assemble their own microbrewery in Ametlla del Vallès in 2015.
At the same time, they were cultivating the barley in their own field, located in the neighbourhood of Can Quana de Canovelles, which they send to be malted and turned into beer. Hence the name of the brand, which comes from the name of the land on which the barley is grown.
At Quana they make small and continuous productions, offering a fresh, accessible and quality product thanks to the quality of the ingredients they use, the level of production control and the quality of their facilities.
Quana is committed to natural products and preserving the environment, be that in their procurement of renewable energies, the recovery of the maceration bagasse, the reuse of water for cooling and cleaning, or the reuse of diverse packaging material.
Quality and proximity are the company's value proposition. And this is reflected in the final product.
On their website, you'll find 5 types of Quana beer, each in a different style. If you want to taste them, you can place an order and try every variety at Quana Beer
You can also reserve a place for a tasting in their microbrewery located in the Montguit de l 'Ametlla del Vallès Polygon. Contact iwannabeer@quanabeer.com.
Follow them on Instagram @quanabeer.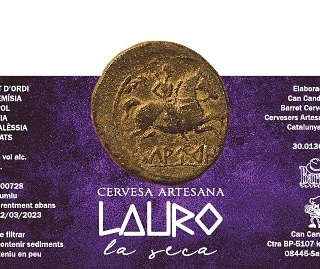 Lauro Beer by Can Candelich – Canoves and Samalus
Lauro is a beer designed to honour our Iberian past. The runes of an Iberian settlement, the lost city of Lauro, can be found In Canoves and Samalús. Which is where this brewery gets its name. And La Seca? That's where the coin was minted.
On this project, where they've collaborated with archaeologists, they wanted to make a beer that harkened back to the ancient Iberians, like the aromatic herbs found in the forests of Canoves and Samalús. A good way to taste history.
The beer is produced in a brewing cooperative with several master brewers and 'Barret', the beer artisan, who, drawing on their experience brews the beer according to the recipe of Can Candelich.
Lauro beer is an ale and, although it's a dark beer, it's not high in alcohol. It's characterised by notes of liquorice, artemis and sage and has an unmistakable aroma.
You can taste it in the Can Candelich restaurant, accompanied by a good meal.
Discover Lauro and the restaurant where this project was born and connect with them online. Instagram @cancandelich.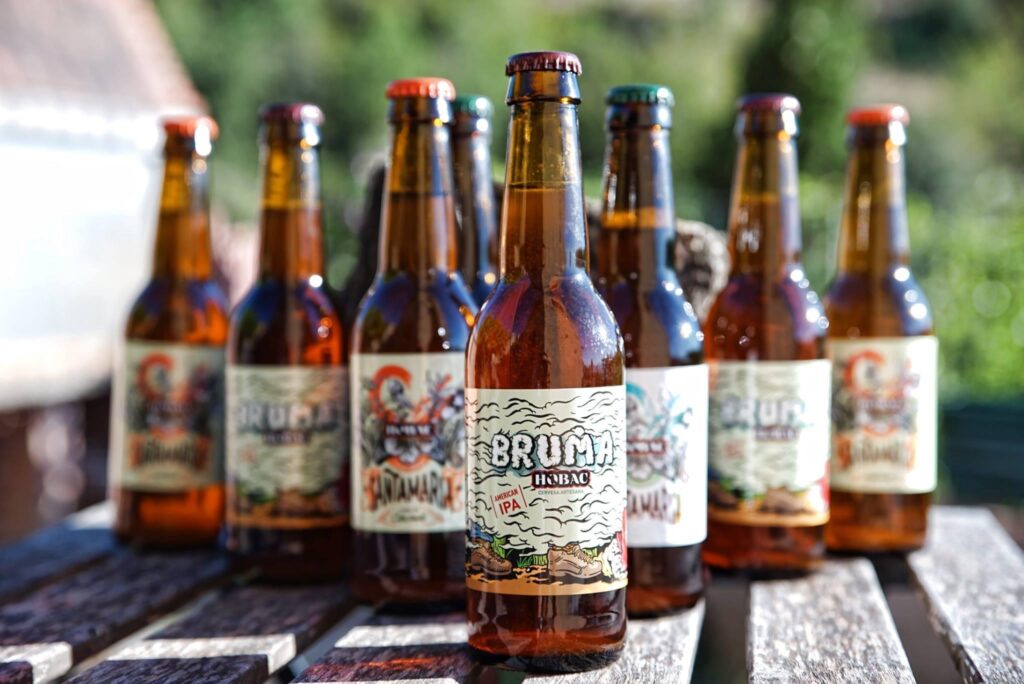 HOBAC by Illa cervesers – Santa Maria de Martorelles
Hobac is a product of Illa Cervesers, a project that was born out of a common passion: the love of good beer. This is a small company, located in Santa Maria de Martorelles, located in the obaga (obac) of the coastal mountain range, hence the origin of its name, Hobac.
The mission statement of this rural company is to search for and work with local products.
They strive to make unique, well-made products and favour quality over quantity. At Hobac, they have a fixed range of beers that are highly sought after throughout the year, but they update their offer with new and improved recipes
If you'd like to taste them, they can be found in numerous establishments around the region. See them all on their website. https://hobac.cat/#puntdeventa
Among their activities, they offer on-demand home tastings that you can request online. In addition, in 2022 they plan to carry out activities in the village and open their workshop to visitors.
Don't miss out, follow them on Instagram at @hobac_cerveza.
Birrum – Sant Celoni
Birrum is a craft beer born in Sant Celoni. A project by three good friends passionate about craft beer for whom it wasn't sufficient just to be home brewers, so they decided to found Birrum and make their dream come true.
They were inspired by the seven deadly sins and their penances, and invite us to sin and be saved with each Birrum beer.
The intention is to make fourteen beers, each made from a recipe inspired by each sin or penance. "We want to put beer where it belongs, not only as a refreshing drink to be gulped down, but a gastronomic drink capable of being paired with any food, including those with which wine doesn't go very well, such as cheeses; our beers are gastronomic," they tell us.
Their recipes and the way they are made do not fall within the standard parameters: Birrum are 'Nomadic Brewers'. To ensure a well-kept product that guarantees that the processes and results come out right, they take their recipes to artisan breweries that guarantee quality and rigour.
You can already taste the first sins; Supérbia, an ale in the Saison style, awarded with the Gold Medal at the Barcelona Beer Challenger 2019, and Avaritia, an American pre-prohibition Cream Ale that proves that lagers aren't just cold and bitter, the taste of malt and a silky passage in the mouth are part of their DNA. They are currently creating the Libidine and the Invida which will soon impress us with their characters. Don't miss out and become sinners and penitent brewers with Birum. Follow them on Instagram to stay up to date: @birrum_craftbeer
Want to know where to taste Birrum's sins? Go to the Birrum website and find the location that suits you best.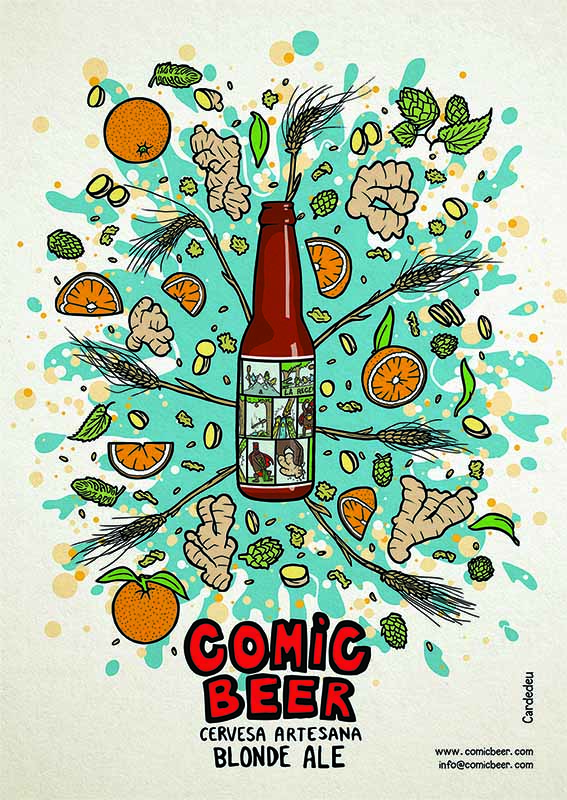 Comic Beer – Cardedeu
Comic Beer was born in Cardedeu, the result of an interest in homemade beer, which became a passion for craft beer. After many recipes and litres of beer they decided to create Comic Beer. A fun beer where every variety has a story on its label and where the message is that teamwork is the key to achieving goals in life.
Comic beers, apart from a special aroma and texture, have labels that tell comic book stories. The label of the Blonde talks about the ingredients to make beer, with some ingredients going in search of other ingredients (Orange and Ginger). Amber's label talks about how the first Amber beer was made in the era of the dinosaurs. The IPAs label shows the ancestral tree of cinnamon and the last one, Saison, an organic beer with an eco-label made from Galician spelt and hops from Girona bears a story about the peasantry.
They make an advertising poster for each beer where, being a local product, they make some reference to Catalonia. The poster for the Blonde shows an ingredient from the land of Catalonia; the poster for Amber has the image of the Castellers; on the IPA, birds like the owl and the robbin appear; and finally, the poster for the Saison depicts a farmer drinking a beer in a field. Images that illustrate the character of each beer.
They are also part of the Vallès Oriental Land Products Network and the Agro-Mosaic Association (Organic Producers).
You can find them in the following establishments in the Vallès Oriental:
Granollers Cardedeu Palautordera- Montseny
La Perla De la Granja a la Taula Hostal Sant Roc
La Perla del Vallès Rosaple Can Nena
La Clotxa Tarambana Les flors del Montseny
Cooperativa de les Franqueses Associació La Fresca Ca'L Virol
El Crestall La Bodeguita Turó de l'Home
Hort del Palau Origen Can Cuera
Carnisseria Sararols Torre Rosa Celler Montseny
They are also present at many fairs and events:
Fira Tardor – Montseny -31 Octubre
Fira Cervesa Artesana – Torrelles de Llobregar – 13 Novembre
Jornades Teatre Social – Cardedeu – 26-27-28 Novembre
Fira Nadal – Cardedeu – 10-11-12 Decembre
They host beer tastings and pairings for restaurants, fairs, and rural houses.
At the tasting, they explain the brewing process, the different styles and the history of beer so you can learn a little more about this art.
Visit their website and discover the stories and flavours of Comic Beer.
Or stay up to date with their news on their Instagram at @ilovecomicbeer.
Now you know the local producers of craft beers.
Consuming local products contributes to maintaining and developing the economy of our region. Not only do you support local entrepreneurs, but you also help preserve the environment and contribute to a multitude of factors that benefit us all.
Get yourself a good assortment and try them at home or go to the breweries of the region and enjoy them there.
We're still celebrating Oktoberfest in Vallès Oriental!