Museum Archive Tomàs Balvey
MATBC is located in Dr. Daurella's Casal, the ancient summer house of Daurella's family. It is situated in the center of the town in an urban area characterized by the presence of buildings and summery towers of bourgeoisie families from Barcelona at the end of the 19th century and the beginnings of the 20th.
The Museum is named after its founder, Tomàs Balvey i Bas, the last representative of the long lineage of apothecaries documented in Cardedeu since XVII.
The collection of MATBC comprises different collections. The most singular element is the ancient rural pharmacy of Balvey which along with the Esteve's one in Llívia are the most ancient pharmacies in Europe. It is decorated with the original furniture dating back to 1780, and contains two hundred imperial style pottery pots from 1827.
The museum's round of MATBC moves around the collection, the pharmacy and the apothecaries work. It is completed with the museum garden, which is dedicated to the remedy plants with medical use. Moreover, it is presented as an outdoor exposition room which conveys with the topic of the museum: well-being, health and remedies.
The Museum Archive Tomàs Balvey has a long history and solid trajectory. It is a museum strong rooted in the land. It works to preserve, to preserve, recover and explain the history and the patrimony from the expositions, activities, workshop and touristic itineraries that are done.

Itineraris
MATBC also offers guided itineraries around historical center whit comments on the art, the architecture and the history of Cardedeu. From gothic to modernist summery towers; from the houses and towers surrounded with gardens with civil and funerary architecture of the architect Manel Joaquim Raspall (1877-1937).
It also organize walks around the natural surroundings of Cardedeu carried out by specialists, in order to learn and recognize the geology, medicinal plants, birds or mushrooms of our surroundings.
---
Do you know the PassMuseum?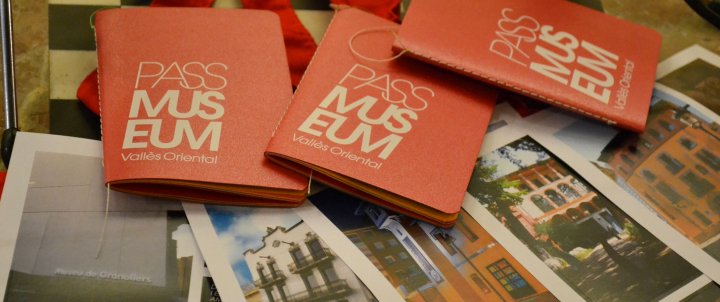 If you are passionate about culture and gastronomy, the PassMuseum combines guided tours of the Museu Thermalia of Caldes de Montbui; at Museu Arxiu Tomàs Balvey of Cardedeu, at Museu de Granollers, at Museu Abelló of Mollet del Vallès and at Museu de Montmeló; with gastronomic tastings and activities to discover the surroundings.
For more information, clickhere.